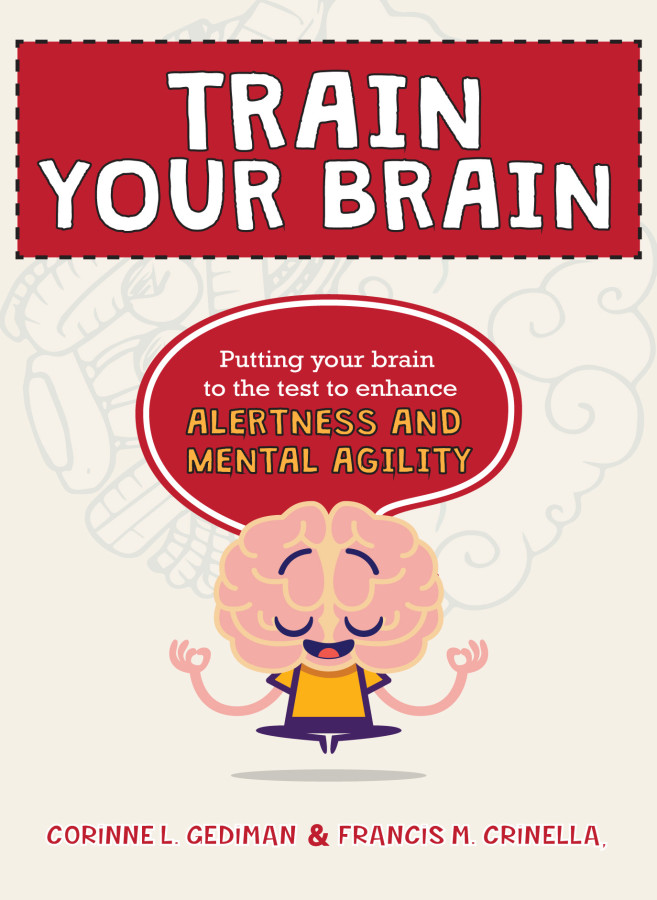 Train Your Brain
Putting Your Brain to the Test to Enhance Alertness and Mental Agility
WHICH SIDE OF YOUR BRAIN DO YOU NEED TO STRENGTHEN?
Are you more of a "righty" or a "lefty"? That is, which side of your brain is more developed — the "visual and creative" right hemisphere or the "logical" left hemisphere? Train Your Brain is a brain –exercise program designed by Corinne L. Gediman and Dr. Francis M. Crinella, two experts in the field of brain function and fitness. This book works on the proven principle that mental muscle, much like physical muscle, can be gained and maintained through an exercise regimen.
First, you'll take a brain assessment to see which side of your brain is more dominant and which side needs to be strengthened. Then, you'll start the Train Your Brain program, which parallels a physical workout routine at your gym.
Just as athletes peak physical performance through cross-training, so, too, do brain athletes. Cross-training your brain makes perfect sense given the brain's own natural anatomy. In Train Your Brain, you'll do more than 85 exercises to enhance the left brain's skills in verbal abilities, logic, and linear problem solving, as well as the right brain's skills in visual perception, spatial relationship and creative problem solving.