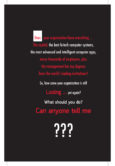 Strategy + Idea
Control Your Business With Strategy
Strategy + Idea presents special hints on how to make your business strategy more effective. It reveals the business strategies of market leaders plus the strategies of the underdogs who wants to be leaders but without investing too much capital and still get great results to ensure the security of their business.
DAMRONG PINKOON is a very succesful know-how writer with intensive, yet entertaining information. He brings the bright attitude to life's choices that will become very useful for life and business.
Chairman affiliates RESTAURANT GROUP (8 companies)
Chairman Brent Wimax Management Limited
Director of Public Relations Alumni Association Gabriel
Provide courses, teaching methods and strategies in management.