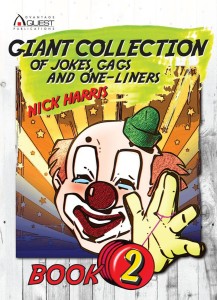 Giant Collection of Jokes, Gags, and One-Liners (Book 2)
If you like a laugh, look no further than this whopping great compendium of jokes. From side-splitting one-liners, to guffaw-inducing gags, this book takes you on a whirlwind tour of wisecracks.
With all-time classic subjects such as blondes, battle of sexes and Doctor, as well as cheeky wordplay, Nick Harris has collected together a bumper crop of funniness.