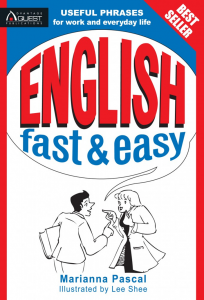 English Fast & Easy
Useful Phrases for Work and Everyday Life
Too busy to study?
This book is for you.
Learn the most useful English phrases one by one.
This book makes it easy to speak better English because:
Cartoons show you how to use phrases
Examples help you rememeber
Review exercises let you practice
English Fast & Easy has helped thousands of people speak better English fast. It can help you too!